Furniture as Functional as a Swiss Army Knife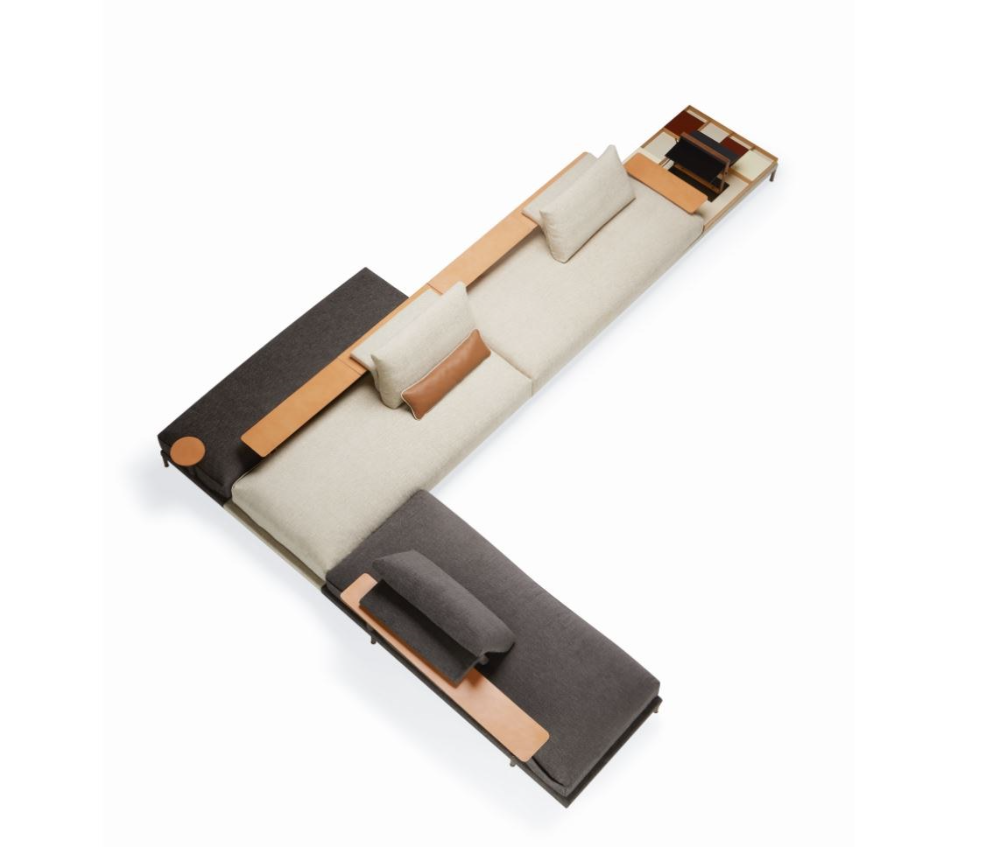 Small, but mighty.  Sleek, yet sophisticated.  Multifunctional furniture is swinging a mighty jab to the small (and large) demanding spaces of today.  From space restrictions to screen, tablet, and device needs, furniture is obliged to perform more than ever while also complimenting one's style.  The art of curating both form and function has long been celebrated and can be seen in the following five tailored styles that bend and shift like a Swiss Army Knife to match modern demands.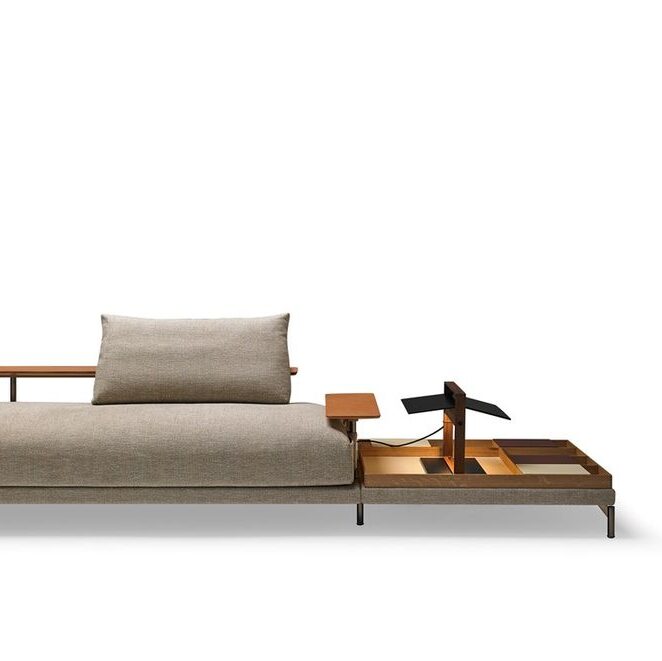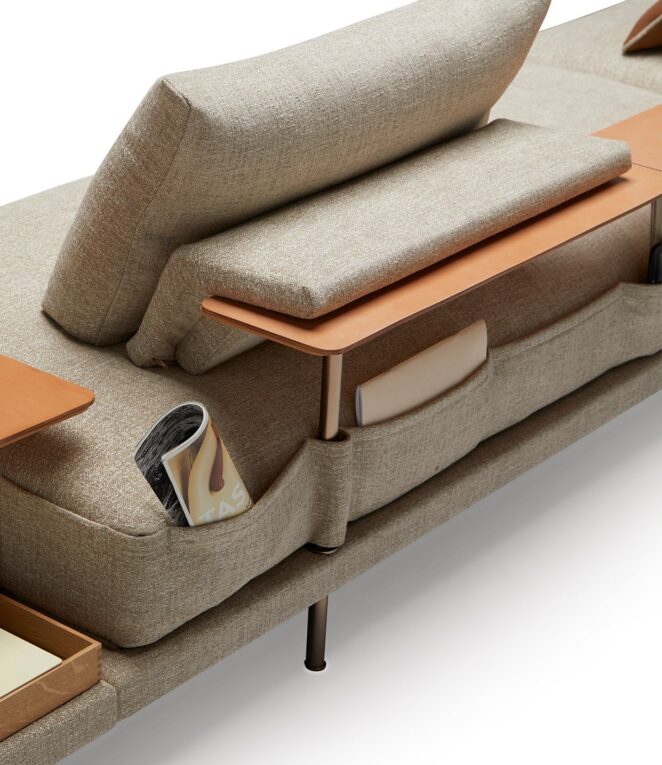 1) Jose Martinez Medina - Alexander Sofa
This stunning display of crisp lines, complementary textures, & streamlined storage pairs comfort & functionality with grace. The end result is a sofa that fulfills the needs of today (hiding remotes, propping up tablets, and discretely conserving space - through a built-in sofa table ledge). Functionality is brought to light through refined, modern, tailored style.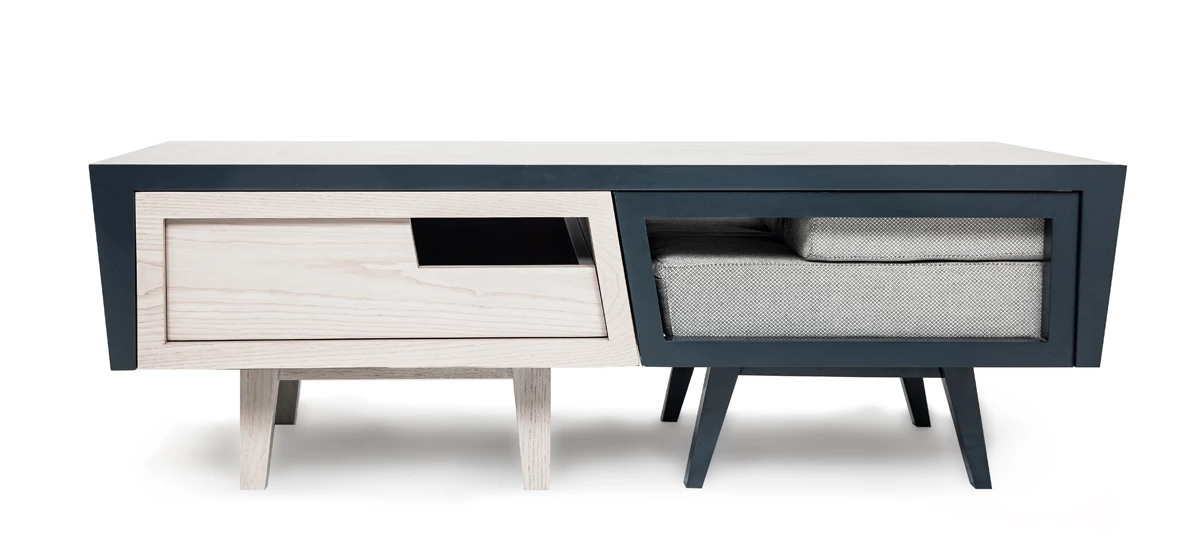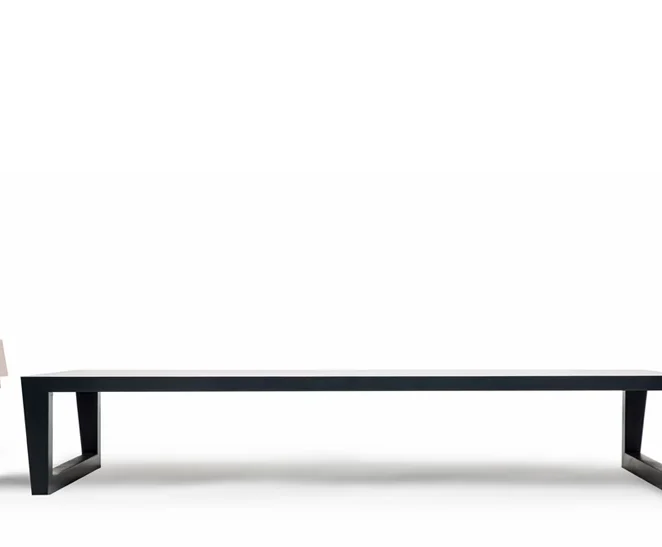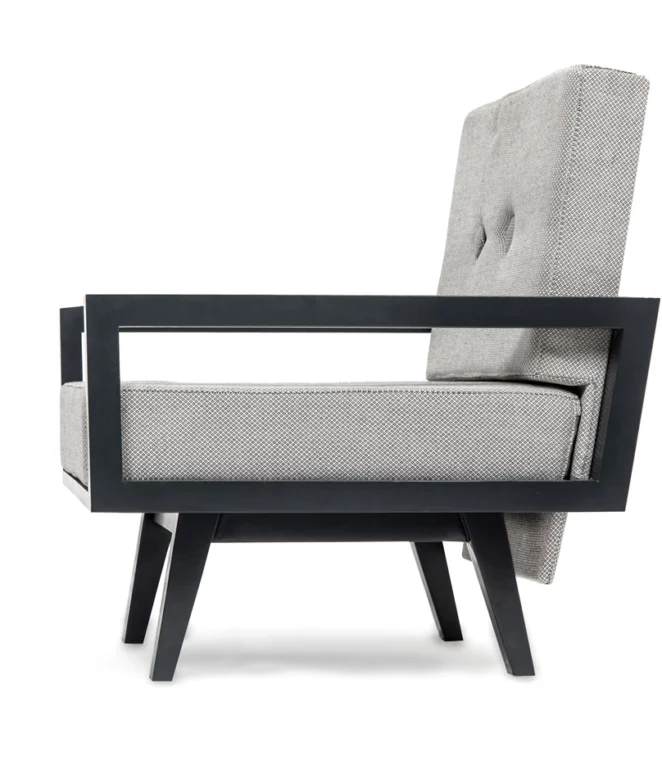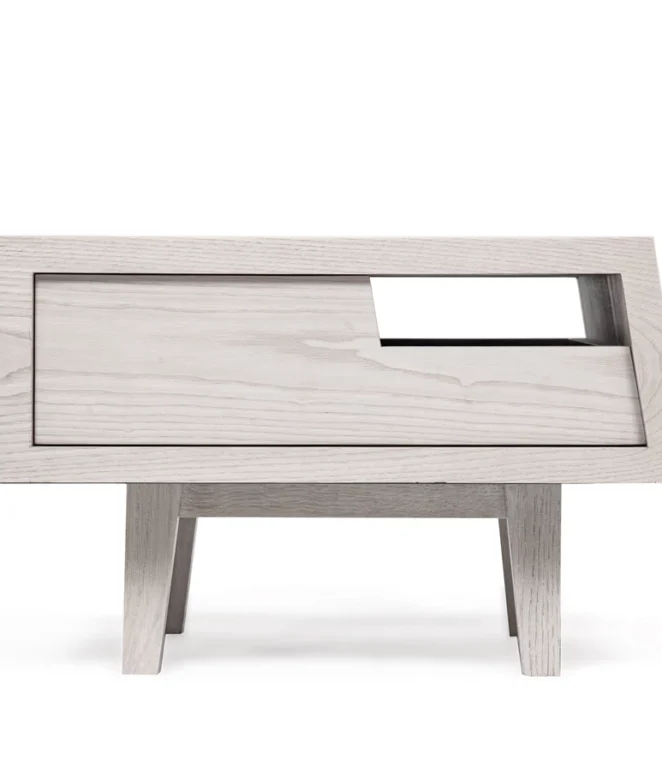 2) Daniel Pearlman - Coffee Table
Like a transformer, this coffee table morphs from one piece of furniture into three, nearly four. Hidden carefully inside the coffee table frame is a chest of drawers (that doubles as an end table) and a cushioned chair. Small spaces can delight in chic on-demand, increased capacity for entertaining.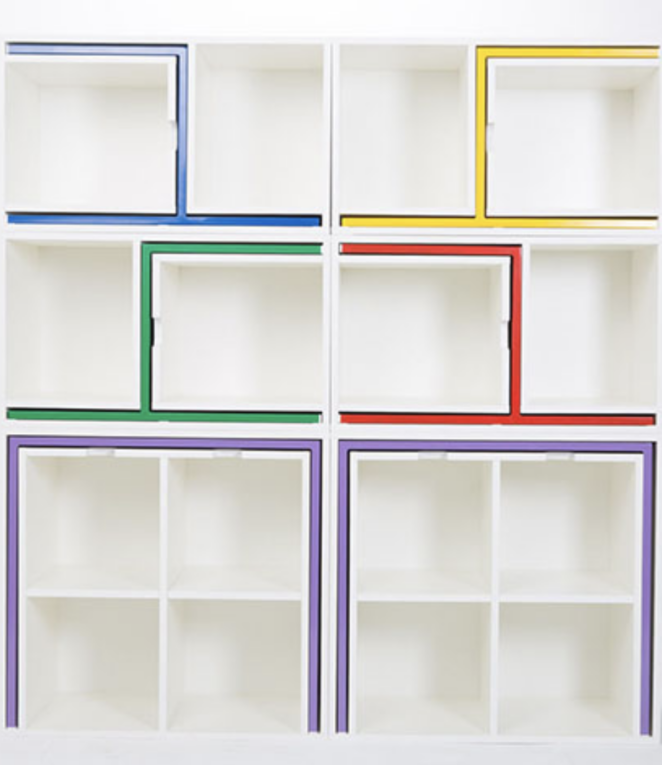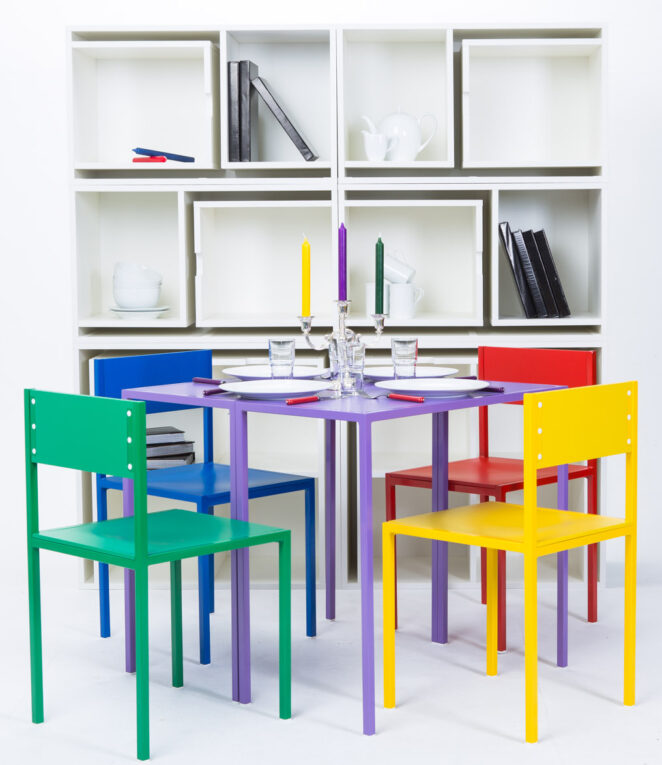 3) Orla Reynolds - As If From Nowhere Bookcase
In theater it's a scene change, in a studio apartment it's functional form. The As If From Nowhere Bookcase transforms as simply as placing, or removing, a book from a shelf. However, in this instance one may add or remove four chairs and a table for a colorful dinner party, happy hour, or game of cards.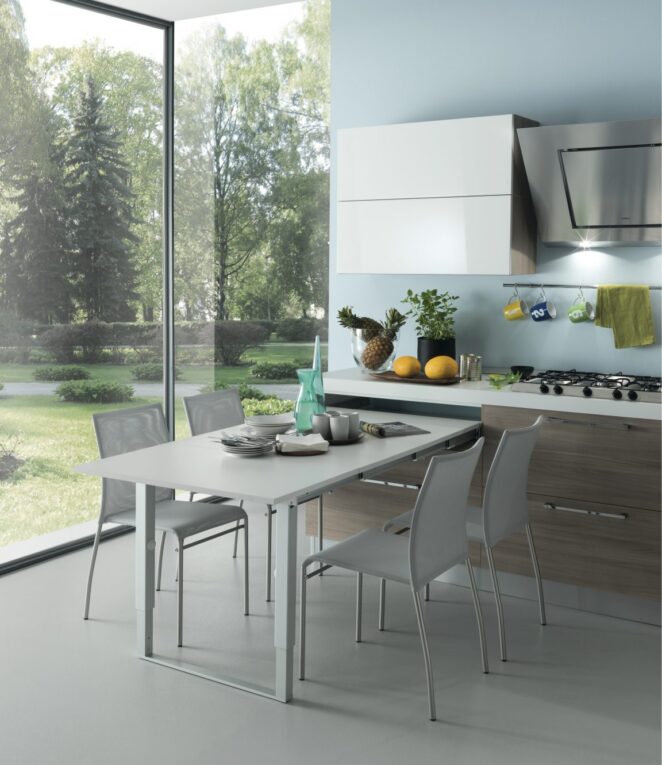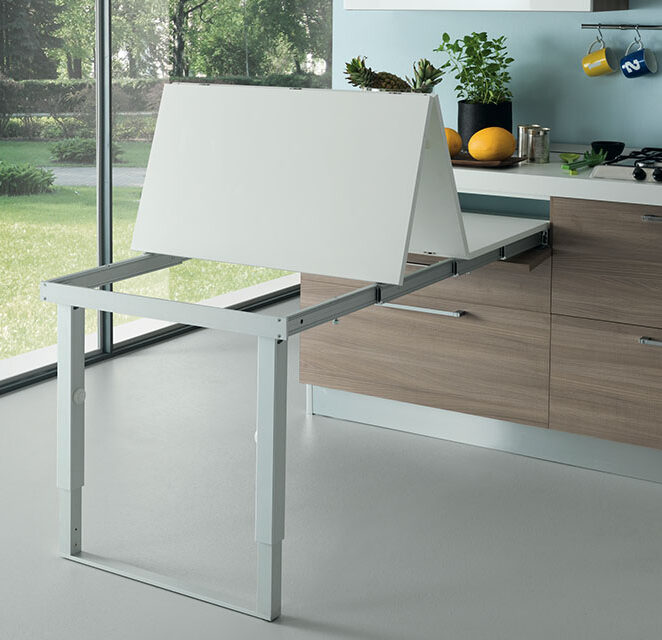 4) Atim - Party Transformable Solution
Maximizing space and style, technology has allowed for light weight & strong materials to slide, flip, and fold out of sight slots to maximize minimal areas. The technology is all-in-one, which means there's no need to store furniture parts and pieces - everything is ready to dine, work, study, or chop veggies when you are.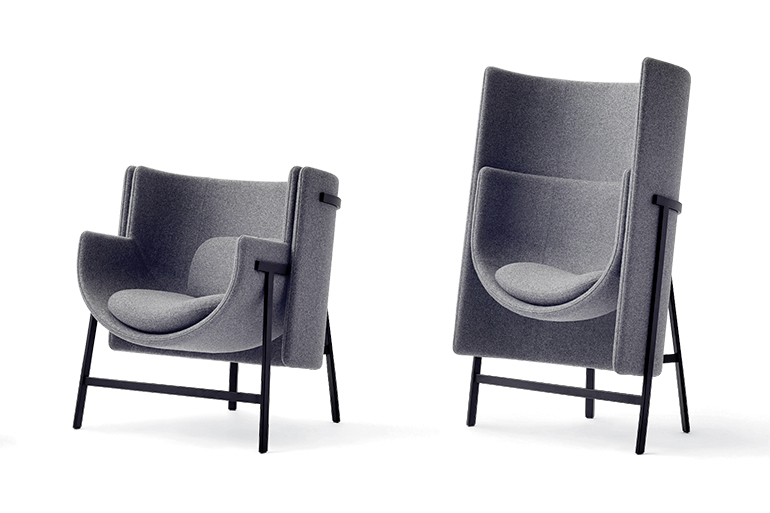 5) Nendo and Stellar Works - Kite Chair
Calmly sitting with a sense of cozy security is what the Kite Chair is all about, as it effortlessly melds itself into small lobbies, corridors, and halls. In lieu of removing the backrest (a traditional tactic to save space) the backrest is the main form of the chair, which allows the seat to be available in different depths and the backrest to have various heights. This adjustable form is what grants the design its sleek ability to slide into small spaces and yield a large output of comfort.
Small packages are wielding vast results as designers fuse form & function with technology & problem solving to meet the unique demands of the shrinking modern, technology infused world.