Old Genre with a New Look
From jagged mountains, mud pots, and geysers, Yellowstone Park captures the heart of all who get to experience its wonders. The landscape and culture are a delicate glimpse of our Western past. Growing up on the border of Yellowstone allowed me to be immersed in such beauty. And Native American and Western art are breathing new life in the West! To celebrate where my love of art started, the artist who created the spark - CM Russell, a cherished artist by one of my favorite teachers growing up.
Charles Marion Russell, also known as C. M. Russell, Charlie Russell, was an American artist of the Old American West. Russell created more than 2,000 paintings of cowboys, Indians, and landscapes set in the Western United States and in Alberta, Canada, in addition to bronze sculptures. A few of many of his iconic pieces, "Camp Cook's Troubles" and "Wagons".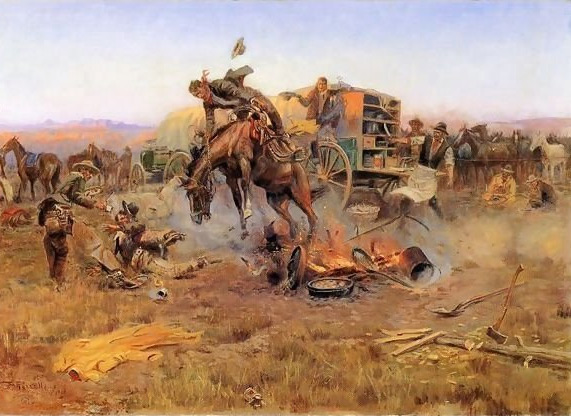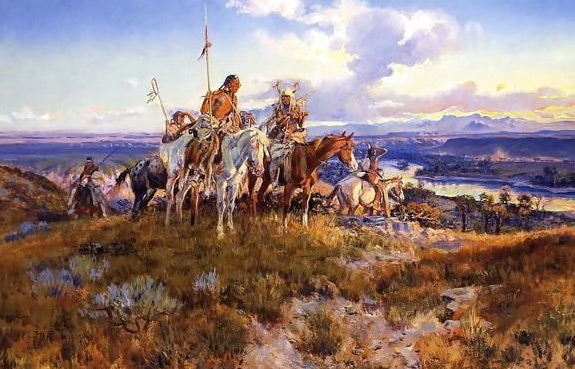 From the sleepy little town of Roberts Montana (my home), resides a talented Native American artist named Kevin Red Star. Kevin was born on the Crow Indian Reservation in Lodge Grass, Montana. He was raised in a family that values art and culture, where he developed an early love of drawing and music. I was fortunate to grow up with his 2 daughters and admired the love and passion they carried for their art & culture. One of my favorite pieces of Red Star's is the "Big Black Wolf".
A young artist who is breathing new life into the Genre is Judd Thompson. Judd grew up on the Crow Indian Reservation, gaining inspiration from the art he was surrounded by. Much of this influence came from his parents' business, The Custer Battlefield Trading Post, one I have visited to many times through my childhood!! Judd uses his passion for color theory in a variety of media to capture the essence of Crow Country. Two of his latest pieces are featured at the Stapleton Gallery in Billings, MT - "Abalone Shell" and "Pretty Eagle, Chief of Crow".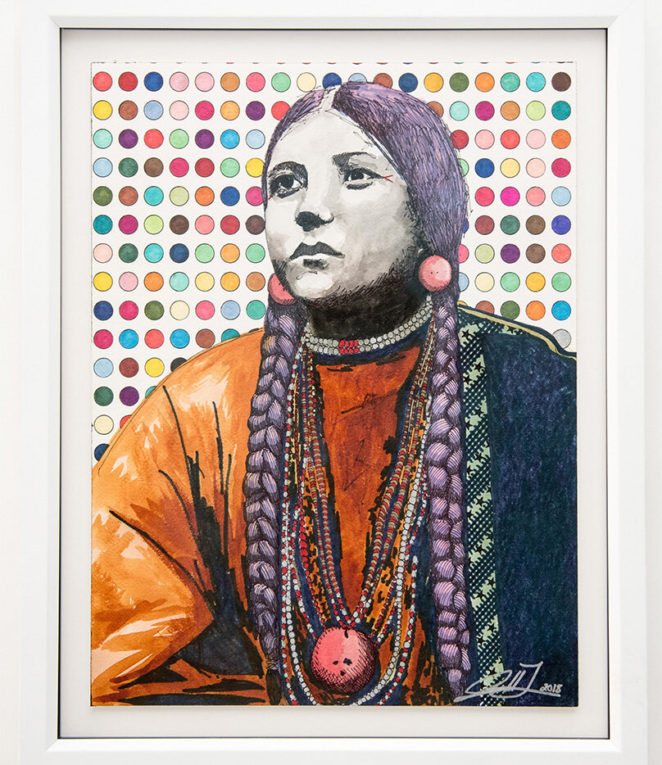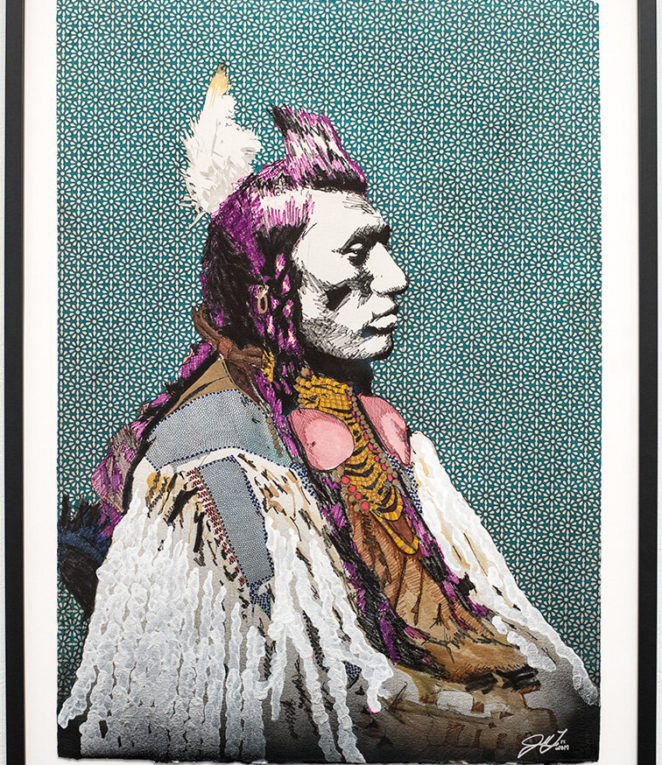 A Colorado Native, Duke Beardsley, mixes modern and contemporary art sensibility into a traditional subject. Many of his works are influenced by modern art, pop art, bringing energy to the pieces through color. The "Ranch" Series is one of my favorites!

Another talented Montana artist, Harry Koyoma, was born and raised in Hardin, Montana, beginning his formal art training at Montana State University, Billings, graduating in 1972.  Since that time, Harry's award-winning artwork has been shown and collected extensively. His use of color and texture are amazing - these 2 pieces are even more powerful in person; "Dancing" and "Port".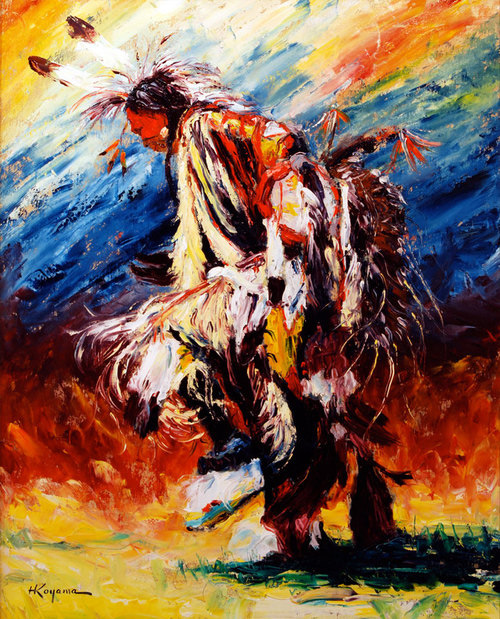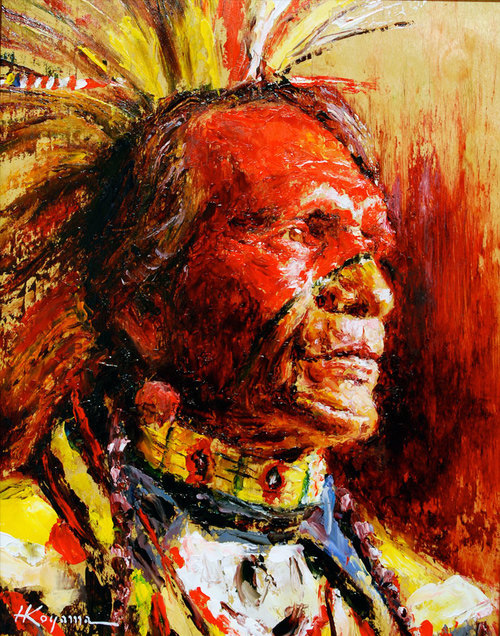 The most recent artist that has caught my eye is Jeremy Salazar with Three Feather Studios. His passion is resurrecting ancestors with the brilliance of color! One of his latest pieces is "Valley of the Wise".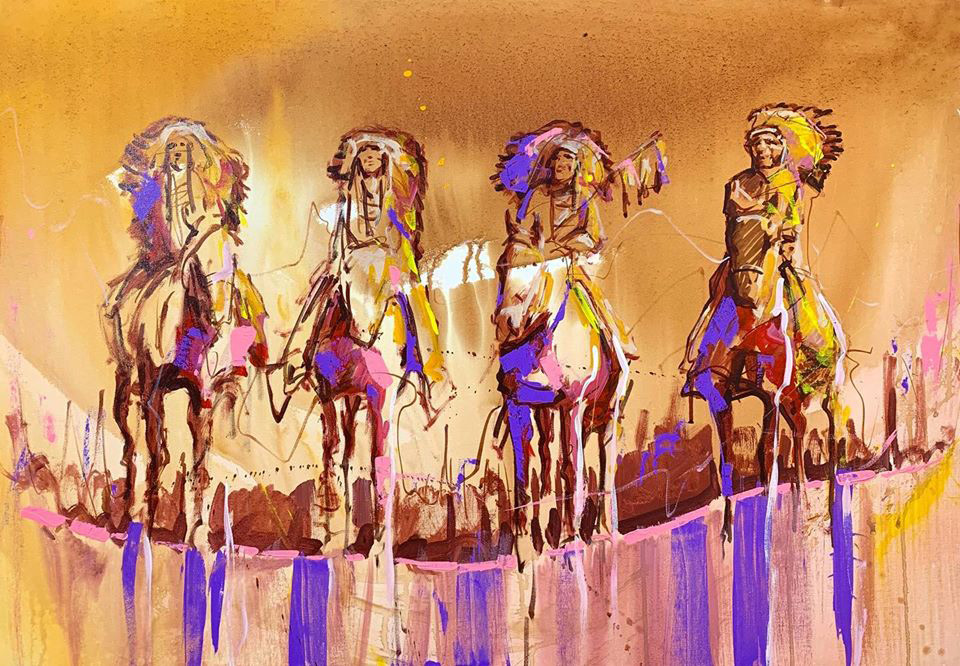 The resurgence of Western & Native American art is thrilling and recharges my creative soul! Little did I understand that my surroundings as a child would play such a large roll later in life!!