Crisp lines, balanced forms, slabs of stone, and lustrous leathers uniting into a sculpture of sleek design…an elegant dance of form and function.
More and more frequently, the wondrous airs of the Art Deco movement are being revitalized in modern form. This design style, full of fanciful geometric flair, is as iconic and bold in its original 1920s iterations as it is in its modern-day developments.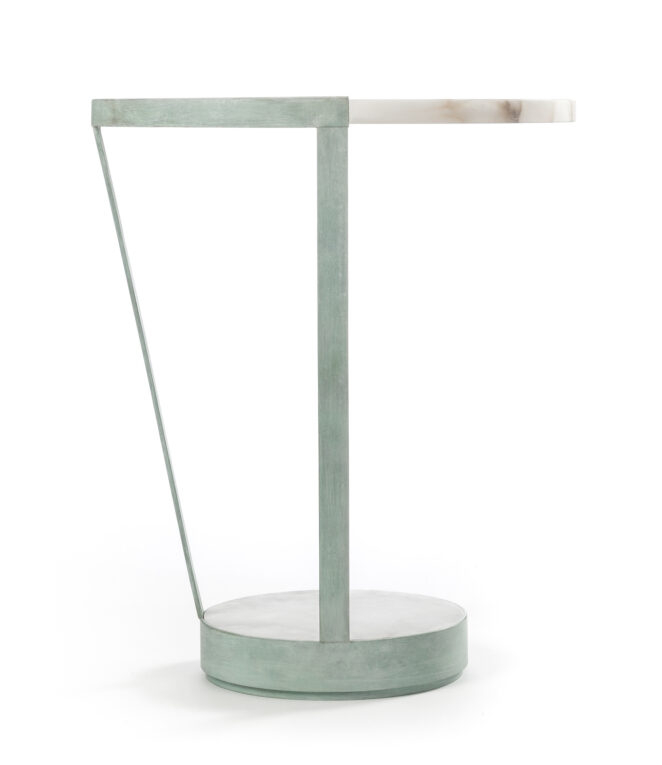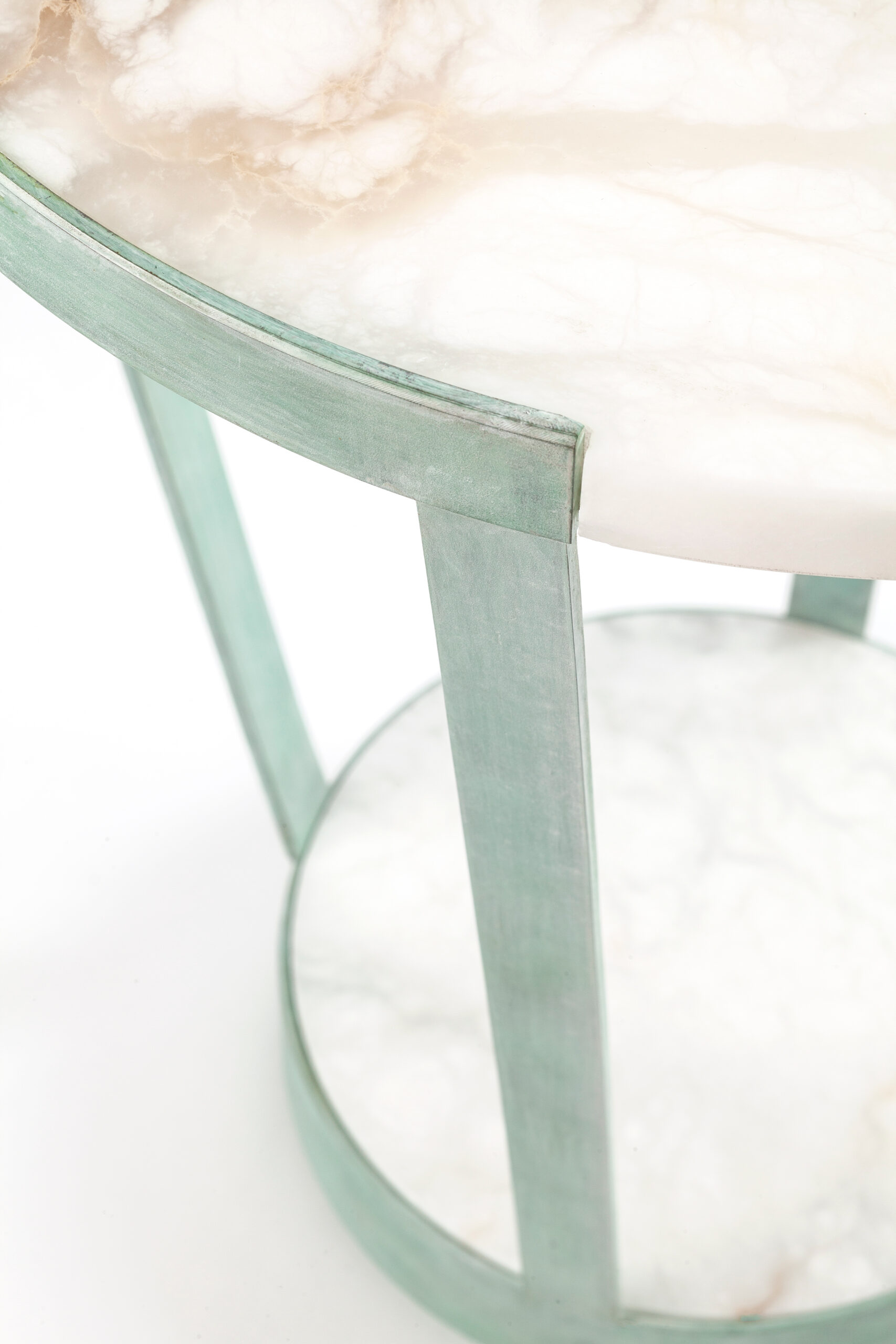 Artists, architects, and designers alike are merging the strong shapes and simple lines of Art Deco with organic materials, indoors and out, creating a palette of harmonious delight. As the old-style merges with the new, once futuristic lighting options add additional interest to environments making for a vast visual delight.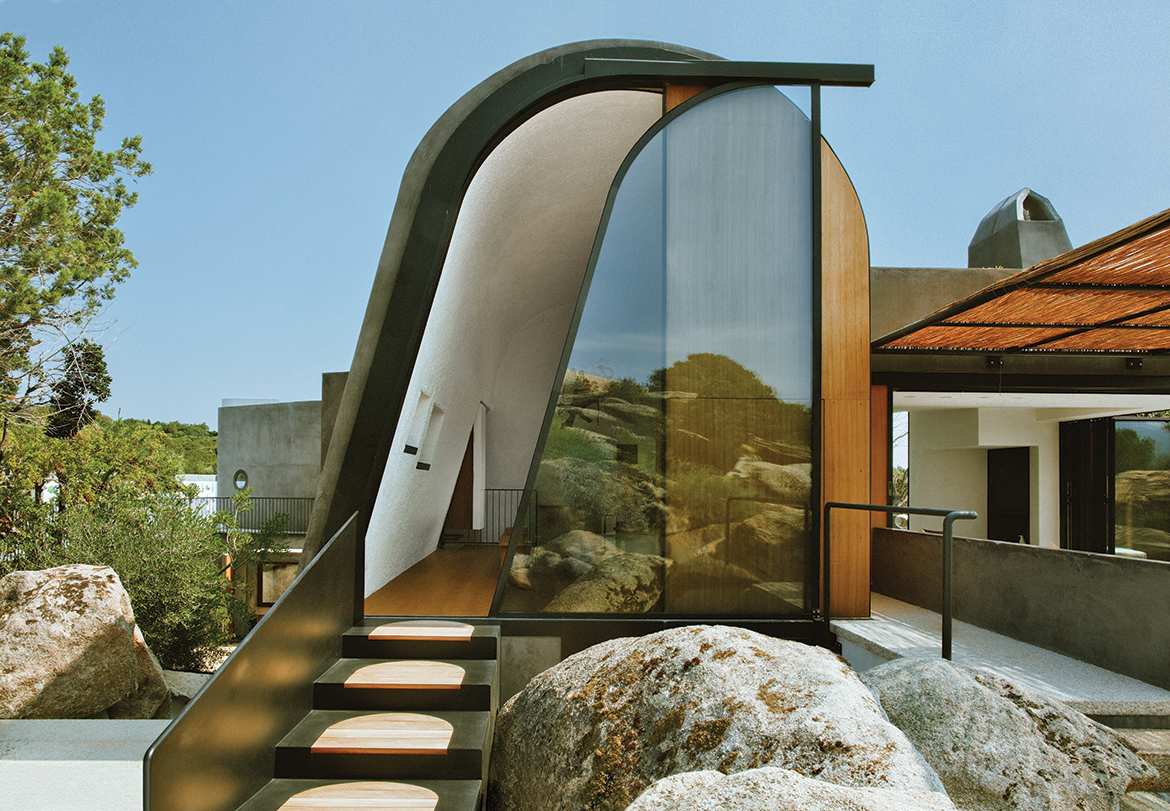 From massive, curved sliding glass doors that overlap warm displays of wood, to cool marble that's carefully caressed by leather the color of copper's calming green patina; one's personal environment can be swaddled in design that shows both strength and patience. The modern take on deco conveys a fortitude and composure that has endured for over one hundred years. Even chandeliers reminiscent of a Flapper's dress are now gracefully suspended above diners to bring a century-old fashion back to the table.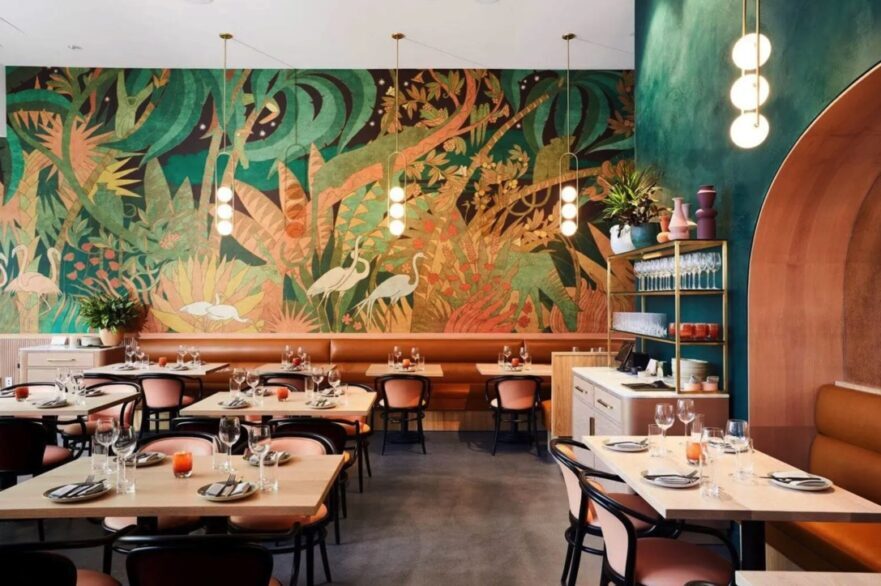 A hundred years have passed since this glamorous style had its first dance – it seems fitting that Art Deco is bringing a modern vitality to the current environment for its encore.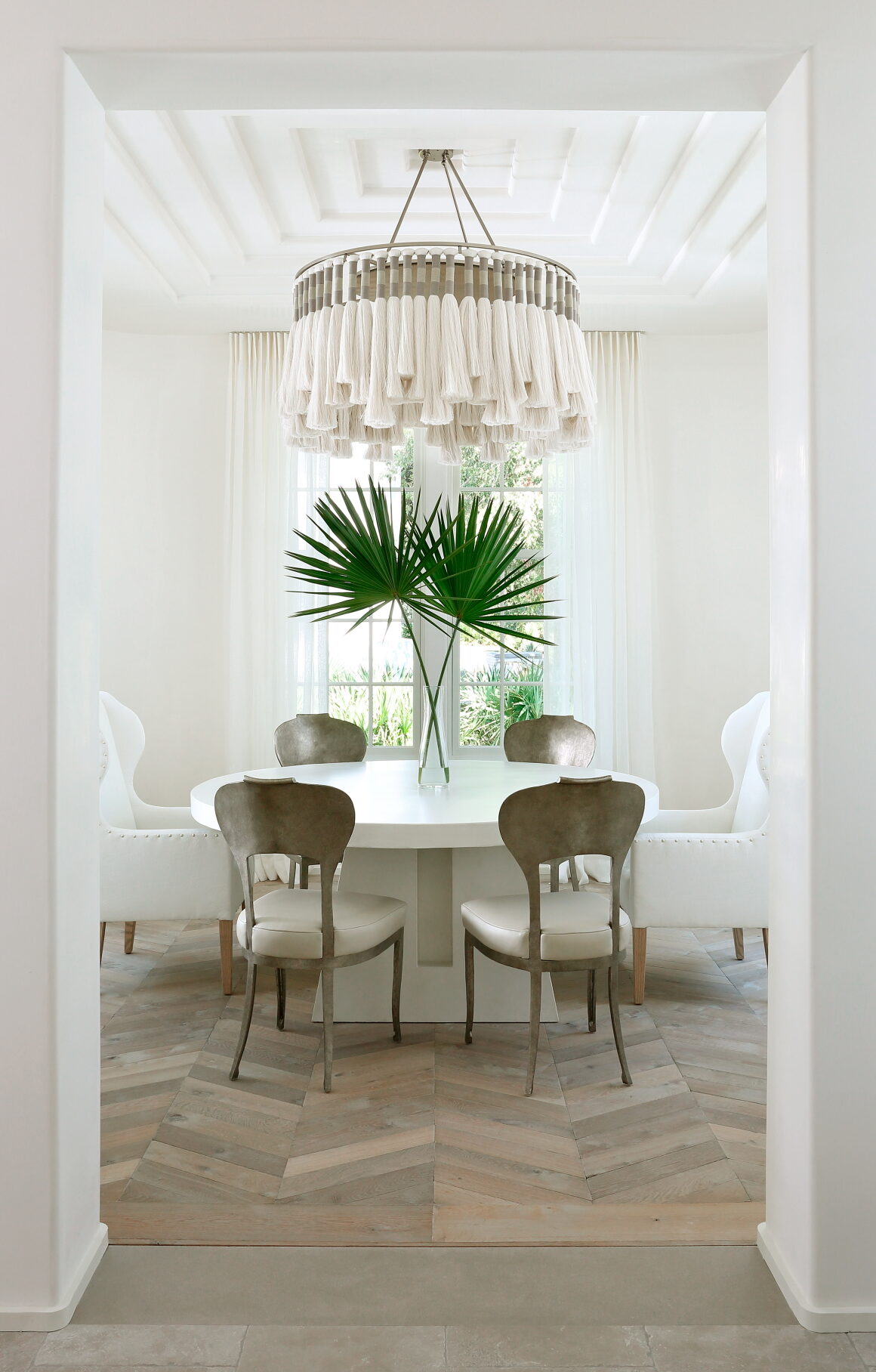 M2C Studio's Dawn chandelier used in Rozanne Jackson's interior design at Aly Beach. (Photographed by Chris Little)